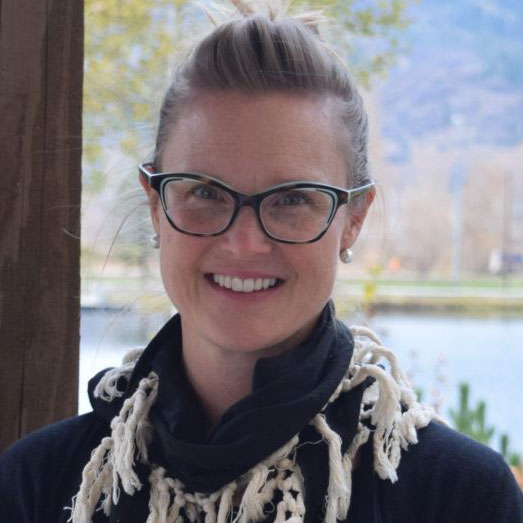 Liz Kirt
APRN, FNP-C
Family Medicine
Functional Medicine
Specialties:
Chronic & Complex Illnesses
Mental Health
Chronic Lyme Disease
Addiction & Suboxone Therapy
CIRS/Mold Biotoxin Illness
Thyroid/Hormone Health
Menopause
Degrees & Training:
Master of Science (MS) in Family Nursing, University of Colorado, Colorado Springs, CO
Bachelor of Science (BS) in Nursing, University of Colorado, Pueblo, CO
Bachelor of Arts (BA) in Professional Journalism and Studio Art, University of Minnesota, Minneapolis, MN
In addition to many years of experience in treating complex chronic illnesses, Liz is certified in The Walsh Protocol and has also completed The Menopause Method's Mastery Program for hormone replacement therapy.
---
Liz Kirt is a highly skilled Family Nurse Practitioner in the areas of chronic complex illness, chronic Lyme, mold biotoxin illness, and thyroid/hormone health, and is also certified in the Walsh protocol. She works with both adult and pediatric patients.
Liz has a diverse background in marketing/advertising and nursing. After graduating from the University of Minnesota with a dual Bachelor of Arts degree in Professional Journalism and Studio Art, Liz started her career in advertising where she worked with healthcare clients. This experience sparked her interest in entering the healthcare field, and she pursued and graduated with a degree in nursing from the University of Colorado – Pueblo in 2011. After graduation, Liz completed the University of Colorado Hospital – Anschutz' Nurse Residency Program and worked as a registered nurse on the pulmonary floor. In 2017, Liz graduated from University of Colorado, Colorado Springs as a Family Nurse Practitioner with a Master of Science degree in Nursing.
Liz's own healing journey – a Lyme disease diagnosis – led her to holistic medicine and in 2018, Liz founded Integrative Healthcare of Colorado, LLC – an integrative private practice in Steamboat Springs, CO that focuses on chronic illness and graceful aging.
What Our Patients are Saying
Over the years I was sick with a multitude of symptoms, fibromyalgia, pain, headaches, fatigue, head fog, and I wasn't getting better and I started to seek answers and conventional medicine didn't have any answers for me. It's been wonderful to be empowered to heal myself and know I can make a difference on my own health. Going on the autoimmune protocol diet was probably the number one thing that helped me understand how sick I really was, because within a week all my pain was gone.

Renea J.
The care at Newbridge is just something almost miraculous because they treat you with compassion, they know you, they listen to you, they take their time with you, they make sure that they're uncovering every little piece of the onion.

Kitty F.
I was diagnosed with Lyme disease in March of 2018, and well I probably had it for you know quite a few years before then, it wasn't until the symptoms kinda got worse and worse and developed more that I got that diagnosis, and after that I started seeing several different Lyme providers and tried a few different treatments, and it just kind of seemed like nothing really was working for me. If anything, I felt like I was just getting worse and worse.

I was so at a loss and hopeless and so so sick, I never knew if I would get any kind of full life back, and now I'm doing so many of the things that I love and I'm feeling better than I have in years, and to put it quite simply, Newbridge really just gave me my life back.

Kenzie M.